Solution Architect in PKI at SwissSign AG
Email:
Solve this CAPTCHA!
Phone (office):
+41 58 386 24 97
Mail:
SwissSign AG
Sägereistrasse 25
Postfach
CH-8152 Glattbrugg
Switzerland
Jean Monnerat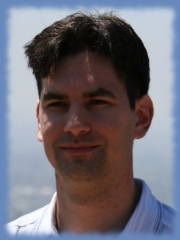 Since May 2008, I am working for the Certificate Service Provider SwissSign AG. As a Solution Architect in Public-Key Infrastructure, my working activities are mainly dedicated to internal technical developments keeping us on the cutting edge of PKI technologies and to provide tailored PKI solutions to our customers. Before my job at SwissSign, I was a researcher in cryptography in the group of Mihir Bellare at University of California San Diego and I was funded by a grant of the Swiss National Science Foundation. Before joining UCSD, I was a research and teaching assistant in the Security and Cryptography Laboratory at EPFL in Lausanne, Switzerland. During my PhD studies, I co-designed with my supervisor Serge Vaudenay a new undeniable signature scheme called "MOVA" that offers very short signatures. I also hold a master degree in mathematics from ETHZ in Zurich, Switzerland.
Publications


Research Articles
Books
Thomas Baignères, Pascal Junod, Yi Lu, Jean Monnerat, and Serge Vaudenay, A Classical Introduction to Cryptography -- Exercise Book, Springer-Verlag, 2005.
PhD Thesis
Jean Monnerat, Short Undeniable Signatures: Design, Analysis, and Applications EPFL Thesis N° 3691, 2006. [PDF]